The Nacreous Oughts
31 May 2007
Versions of popcorn
.
Bobby Gentry
.
"For the Fog Horn When There Is No Fog
Still sounding in full sun past the jetty,
While low tide waves lap trinkets at your feet,
And you skip across dried trident trails,
Fling weeds, and do not think of worry.
For the horn that blares although you call it stubborn,
In error, out of place. For the ridicule endured,
And the continuance.
You can count out your beloved—crustaceans—
Winking in spray, still breathing in the wake,
Beneath the hooking flights of gulls,
Through the horn's threnody.
Count them now among the moving. They are.
For weathervane and almanac, ephemeris and augur,
Blameless seer versed in bones, entrails, landed shells.
For everything that tries to counsel vigilance:
The surly sullen bell, before the going,
The warning that reiterates across
The water: there might someday be fog
(They will be lost), there might very well
Be fog someday, and you will have nothing
But remembrance, and you will have to learn
To be grateful."
--Sarah Hannah (via Silliman)
K. S.
23 May 2007
22 May 2007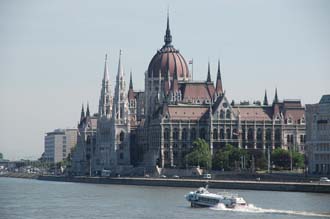 (via tropicalisland dot de)
Wasa-wasa
! The
Hamtaro
fansite "
Ham-Ham Kingdom
" is freezing down, due to its owner
getting religion
. Just when i finally caught up with an affordable video of it... (
Wikipedia
, as usual, does a very thorough job.)
The First Lojban Video
.
Otep performing with the head of a pig
. Springtail says: Oink!!!
K. S.
21 May 2007
17 May 2007
16 May 2007
(via mexicolore dot co dot uk)
Legacy
.
K. S.
10 May 2007
"
"I've heard Marvin Bell isn't entirely thrilled with his cameos in two of the sestinas," Compton says
."
Band Naming Forum
. (How about
The Nacreous Oughts
, people?)
Oh, and
that
makes
two
sestina-novels now.
K. S.
09 May 2007
08 May 2007
THE FINAL WORD
Our farewells lack the plausibility of our departures.
Bill Knott
"
Witkin may have used dead people in his work, but as far as I know, he didn't kill them first. If he had, I think the experience of viewing and assessing his work would be lot more problematical
."
The Official Story
. (Doesn't this resemble
Poetry Politics
...?)
K. S.
01 May 2007